** Add this page to your favourites **
Interview with MISS X : A Phone Sex Operator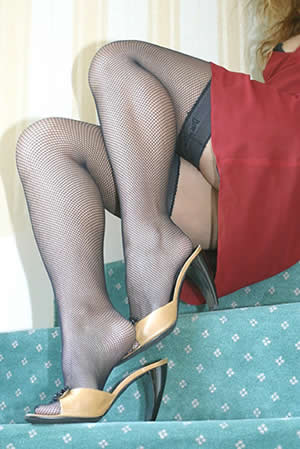 We have to hold our hands up and admit that with all the work on the site and getting our girls into your phonebook, we've not had our pulse on what the girls have been getting up to. So when we decided a little more info on the site would go down well, we thought of the things you might like to know about phone sex and realised the best way to do that would be to ask one of the girls. So we sent in our resident pervert, Danny, to call one of our more popular girls up and glean some trash out of her. Our girl, Miss X, knew that he was phoning, and why, and she did a smashing job . Thanks again, Miss X.
Ring! Ring!
UKAC: Thanks for taking the time to talk to us about the industry

OPERATOR: Hey it's my pleasure! After all you are paying for the privilage! (Laughs)

UKAC: That's true... But I hope you don't feel like your working!

OPERATOR: Of course not! It's fun, I always have fun of the phone that's why it's never work. In the industry you have to adapt and change to suit every customers needs. I like to think i'm very good at it and this is just that. An adaptation of what I do.
UKAC: Would you say your persona changes much when on a call?
OPERATOR: Well it does and it doesn't. As I said I do change for every customer but the core of my personality is very flirtatious and i'm into role play alot so it's just a matter of guaging personalities as they come some customers are a challenge.one I relish of course.
UKAC: You don't feel your working then?
OPERATOR: Never, I can truly say I enjoy my job. I can't speak for all the others workers in the industry but I enjoy it very much. I enjoy talking to people. Also it's nice because if I don't feel like speaking I can simply disconnect the phone, not many jobs have that option, it's nice way to earn a living. When i'm available to take the calls I give it my all as I think the customer deserves it. Nothing short of your best if you know what I mean.
UKAC: Ever enjoyed it too much?
OPERATOR: Yes well there is that too! I have got carried away more than a few times i can tell you! (Laughs)
UKAC: Example please!

OPERATOR: I shouldn't really..What goes on is strickly between me and the caller.
UKAC: Oh go on....pretty please!
OPERATOR: (Laughs) You're just like some of the guys!! (LOL) Actually a few weeks ago, my husband was out and I took a call that lasted over 2 hours! He asked me to start touching myself, he had an incredible voice very deep and husky. I took to it straight away. I was in the kitchen and had my knickers around my ankles. My husband was out so I could get extra dirty that day! I'm sure he had his cock out and was masturbating on the other end of the line. I have my own fantasies and (no offence to any of the guys out there!) he may have been bald, fat and ugly for all I knew but I was very turned on by his voice. I came 3 times by the end of the call! I've said too much!!!
UKAC: That will do...I won't push it!
OPERATOR: I did enjoy myself that day! Ha ha!
UKAC: I must ask you this as it's what everyone will want to know. How did you get started?
OPERATOR: Some girls make up all sorts of stories, mine quite simple really. I was working as a telephone sales assistant and it was always commented on how nice my telephone voice was. It was a few years later that a friend started up business as a phonesex service provider when I was asked to do some demo tapes for her. At first I was a little shy so naturally didn't let myself go fully. Being alone helped as I could act out my fantasies with total confidence. I didn't find it difficult to be creative at all! It felt very natural as i'm very sexual too!
UKAC: So you aren't going to tell us your a 21 year old ex stripper with a tanned and toned body then?
OPERATOR: Well not exactly no, but i'm not old cheeky!!! I'm still the right side of 30 and I do keep myself well thank you very much. I feel sexy so it comes across on the phone. Knowing i'm attractive gives me confidence if I didn't feel sexy then I couldnt just turn in whenever! Around the house if i'm working I dress sexy, sounds like a lie doesn't it!? But when I answer a call then I like to be able to tell the truth, i'm paid to act a fantasy role and like an actress you have to be in costume. If some asked me what i'm wearing and I say a little pink baby doll with suspenders and boots i'm telling the truth!!!
UKAC: Really???
OPERATOR: Of course!!! Ask me what i'm wearing?
UKAC: So what are you wearing?
OPERATOR: A t-shirt and jeans! (LOL)
UKAC: Ha! Well i'm dissapointed now!
OPERATOR: Hey i'm not working today, it's my day off remember! Ha ha! No seriously when the phones on i'm in my full kit! I wouldn;t have it any other way. I feel sexy strutting around with my sexy lingerie on. My husband loves it too of course! I've had sex with my husband on a call before!! He has crept up behind me on more than one occasion and took me from behind while on was on a call. I was really moaning and I think the guy on the other end sussed what was going on but he really enjoyed it.
UKAC: A phone 3 way! You can actually phone a service like that!
OPERATOR: You can and I have provided that service before, i'm game for anything really! I don't do the SMS stuff though, i'm not against it but you have to have a very dominant nature naturally to play that role and the girls into it are really pro. I don;t have that mentality so I probably wouldn't feel comfortable and the customer wouldn't be as well looked after.
UKAC: Ok, it's time for the quick fire round (ha! ha!) I thought i'd include it as I have to type all this out in the morning and it's nice to get some shorter questions. You ready? Pick one from the other
OPERATOR: OK, i'm ready!
UKAC: OK, SEX INSIDE or SEX OUTSIDE?
OPERATOR: OUTSIDE


UKAC: Threesomes. 2 MEN or ANOTHER GIRL?
OPERATOR: Another girl definitely!
UKAC: FLATS OR HEELS?
OPERATOR: Heels i'm only 5 "2!!! (Laughs)


UKAC: Cock size. SHORT & FAT or LONG & THIN?
OPERATOR: Long and fat if possible, but short and fat will do!

UKAC: DOGGIE STYLE or ON TOP
OPERATOR: Doggie Style
UKAC: BEER OR SPIRITS?
OPERATOR: Dry white wine thanks!

UKAC: Listen it's been great talking to you and I suppose I should let you go. You've been very helpful and maybe we'll speak again some time soon.

OPERATOR: So soon? Ok well it's been fun and if you want to call back any time i'ts fine I'd be happy to chat some more.
Just before hanging up we decided to take her up on her offer some time in the future. So keep checking back we'll have more interviews with MISS X coming later!
What happens when I make a call?
Find out here
More FAQ's Answered

65p per minute plus Access charges Recorded Stories
(Recorded lines charged at 65p per minute plus Access charges plus access charges )
Gangbang Orgy
0909 534 2513

Heterosexual fucking
0909 898 0046

Innocent slut fucked
0909 898 0053

Water Sports
0909 898 0052

Huge tits babe
0909 898 0042

Lesbian fantasies
0909 898 0048

Gay Lines
0909 898 0045

Real Kinky Sex
0909 898 0047

Yummy mummy fuck
0909 898 0049

Cock sucking bitches
0909 898 0050

Voyuers Sex
0909 898 0043

Terms & Conditions
Please Read
LIVE CHAT
Calls cost 65p per minute plus your network's access charge. Must be 18 or over and have the bill payer's permission. All calls are recorded. We may send free promotional SMS. Send 'STOP ALL' to 07860086062 to opt out. Datapro Services Ltd. Customer Careline: 0203 455 2145

RECORDED SERVICES

Calls cost 65p per minute plus your network's access charge. Must be 18 or over and have the bill payer's permission. We may send free promotional SMS. Send 'STOP ALL' to 07860086062 to opt out. Datapro Services Ltd, Customer Careline: 0203 455 2145